District 1 is the first ever town built by scratso, and is the first district of the Scoot Empire. It was founded by Scratso.
Alliances:
Edit
War History:
Edit
District 1 has not encountered any wars yet.
Nearest towns:
Edit
Name History:
Edit
SnowVille
Pheonix
CF Barracks
SnowVille
Grassphoria
Grasstopia
District 1
Scratso (talk) 15:57, January 4, 2013 (UTC)
Amazing Buildings in SnowVille:
Edit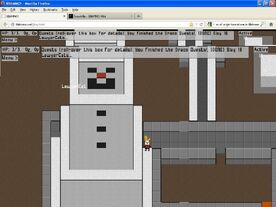 2. Look at zloc6's amazing snowman.
Amazing Buildings in District 1:Edit
Ad blocker interference detected!
Wikia is a free-to-use site that makes money from advertising. We have a modified experience for viewers using ad blockers

Wikia is not accessible if you've made further modifications. Remove the custom ad blocker rule(s) and the page will load as expected.